Family Belgrade
---
There are MORE THAN 60 PARKS AND PICNIC AREAS IN BELGRADE, and many other places where children and parents can find activities to have fun together. Our recommendation how to spend your days WITH THE FAMILY IN BELGRADE.
IF YOU STAY 2 DAYS OR FOR THE WEEKEND
FAMILY FUN AT THE KALEMEGDAN FORTRESS Kalemegdan , the fortress of Belgrade, is also one of the largest in Europe. Numerous content make it an ideal place for a family day out.


Our recommendation:
• a visit to the city Zoo
• Fun park across the entrance to the Zoo
• Places to visit in the upper Kalemegdan: Despot Stefan's Gate, Sahat Tower, Roman Well, The Victor monument plato, National Observatory, Natural History Museum.
• Places to visit in the lower Kalemegdan: Nebojsa Tower with a permanent interactive exhibition, Gunpowder Warehouse, Karl VI gate.

Special offer: You can combine your visit to the Kalemegdan Fortress with a Phototour trough Belgrade. Check www.fabrikafotografa.com for more info.
KIDS MUSEUM IN THE MUSEUM OF SCIENCE AND TECHNOLOGY Within the Museum of Science and Technology, there is a Kids Museum where children can learn through play and research in the environment created just for them. Here the way is different than in the rest of the museum as the children are encouraged to touch all the exhibits. The Kids Museum exhibition in the Museum of Science and Technology is set at the ground floor occupying 150 m² and includes two parts based on two concepts – kids museum and museum of toys.
Presentation method and space is adjusted to children.


Adress: Skender Begova 51

Working time: Tuesdays to Sundays 10:00 – 20:00

Ticket price: 200 Rsd – individual visits
100 Rsd – group visits (for more than 10 persons)
400 Rsd – family visits Free entrance for the children up to 7 years Tickets can be bought at the box office of the Museum of Science and Technology, Skender-Begova 51 or in the department of Museum of Serbian Medical Society, Dzordza Vasingtona 19.
A purchased ticket is valid for all three exhibitions.

There is sale of museum publications with 50% of discount, during Saturdays and Sundays
CAR MUSEUM The Museum is situated in the Modern garage building declared as a cultural heritage representing a typical monument of technical culture of its time. The Car museum featuring a collection of Bratislav Petkovic is the one of the most recent ones technical museums in Serbia. Have fun exploring the collection of a historically significant cars and learning about a development of automotive industry in Serbia.


Adress: Majke Jevrosime 30

Phone number: +381 11 3034625 Email: [email protected]

 Work hours: 09:30 – 20:00, from Monday to Sunday
NIKOLA TESLA MUSEUM – DISCOVER THE SECRET OF A GLOW JEDI SWARDS IN THE MUSEUM OF NIKOLA TESLA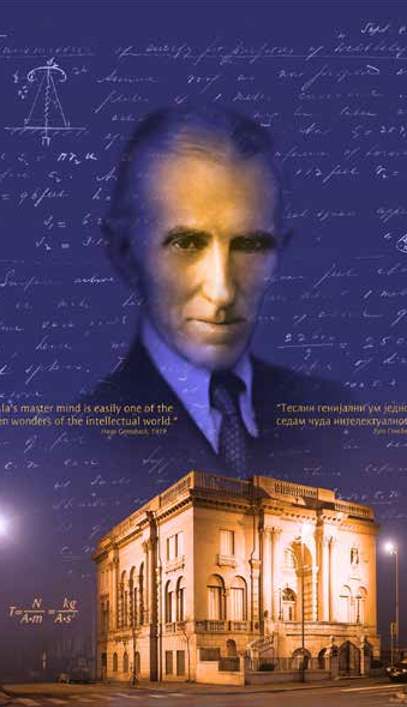 One of the Tesla's patent exhibited in the museum was used to lit the glow of the Jedi swords in the first Star Wars movie of George Lukas.
Here you can see and experience a demonstration of this effect, exciting for both children and parents.
Museum also contains nine collections of more than 1200 subjects.


Adress: Krunska 51, tel: +381 (0) 11 24 33 886 e-mail: web: www.tesla-museum.org

Work time: Tuesdays-Sundays: 10:00-18:00 hours Tours are available in Serbian and English:

While in the area we recommend: A brunch in Dokolica bistrot, Kralja Milutina 1. A cozy atmosphere and delicious food. There is a good selection of vegetarian food on the menu, or just take a short break for a healthy snack in Super Donkey bar, Krunska 26.

TAŠMAJDAN PARK
On your way back from the Tesla museum, you can take a walk through another famous Belgrade`s park, Tasmajdan with a nice playground for children.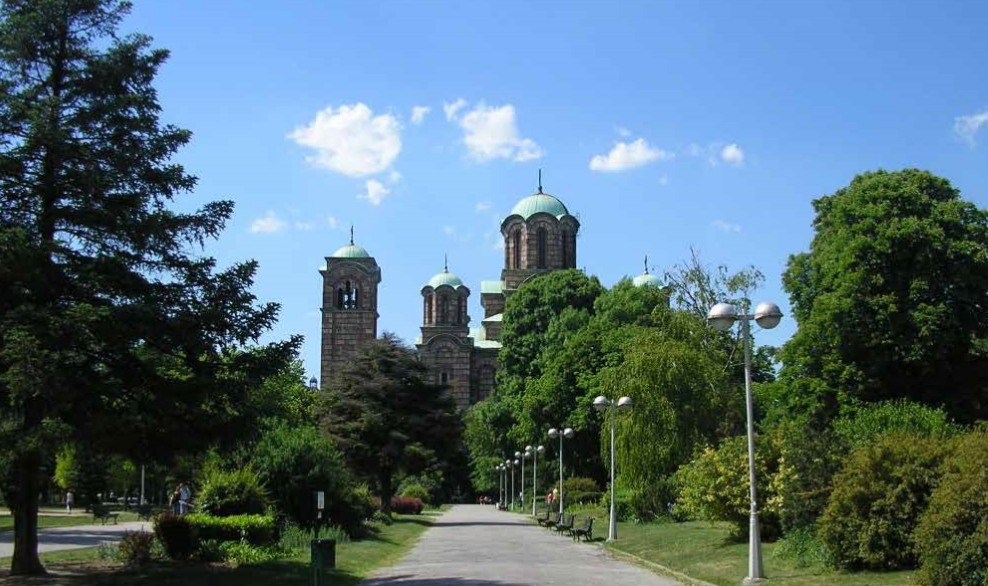 GET TO KNOW THE PLANTS FROM ALL AROUND THE WORLD – BOTANICAL GARDEN JEVREMOVAC

A true oasis in the center of Belgrade, botanical garden Jevremovac is spread on the area of 5 hectares, with more than 350 species of trees,
local and exotic plants in the open and a total herb fund makes for more than 1500 trees and plants.

Adress: Takovska 43

Work time: from April 1st to October 1st, every day, from 9:00 to 19:00 hours.

ADA CIGANLIJA
Ada Ciganlija Lake is one of the most favorite picnic areas for Belgradians. A great choice for a family day out especially during summer. A mini Zoo, picnic areas, numerous cafes, restaurants and playgrounds for children with different sports courts will ensure fun for both children and parents. We recommend you to visit Sunset Caffe that has the restaurant, cafe, beach with sunbeds and nice playground for children. How to get there: by taxi or with your own car (there is a huge parking in front of entrance to the complex) or by public transportation: 23, 37, 51, 52, 53, 55, 56, 58, 88, 89, 91, 92, E2, E3, E5, 511, 56L, ADA1, ADA2, ADA3

MESTAŠCE IGRAONICA
In the case of a bad weather, we recommend a visit to the creative playroom Mestašce in the center of the city. The playroom has 3D labyrinth with a trampoline, a baby corner with didactic panels, a big wooden children house, costumes and masks to turn into your favourite superhero.


The price for one hour period is 250 RSD. Daily ticket price is 500 RSD.

Adress: Gospodar Jevremova 25

Tel: +381 63 306 248

If you are in Belgrade for the first time don`t miss: Visit the Kalemegdan fortress and Photocamera tour trough Belgrade. www.fabrikafotografa.com

RECOMMENDATION FOR FAMILY LUNCH/DINNER:
Dva Jelena restaurant in Skadarlija
Dva Jelena is one of the oldest and most visited "kafanas" in Belgrade. Also one of the bigest à la carte restaurant a symbol of tradition and Serbian national cuisine. Since 1832 when established, this restaurant proudly writes pages of the rich history of Belgrade as one of the most popular city kafanas that still gathers urban-spirit keepers, lovers of national cuisine and good wines from all around the world.

Reservation is mandatory by the phone: +38162350002 or online www.dvajelena.rs
Pomodoro pizzeria-cafe, Hilandarska 32, Pomodoro is cozy small place with great Italian cuisine.

Reservations by the phone: +381113345405 Papalada restaurant, Francuska 12 Mediterranean in Belgrade, Papalada is located in the heart of Belgrade. Take the opportunity to enjoy a delicious scents and tastes of its rich offer of specialties prepared by the best chefs. Always fresh fish, quality and rustic vines and a warm atmosphere, all are great reasons to end a day in Papalada. The restaurant has a beautiful garden ideal to escape the city crowd. Reservation is mandatory and should be done online www. papalada.com/restoran/rezervacija

Special offer only for City Break apartments guests: 10% percent for the bill up to 50 euros For the bill over 50 euros, you can choose 10% discount or a bottle of the wine as a gift.
VIMINACIUM ARCHAEOLOGICAL PARK
Viminacium was one of the most important legion camps of the ancient Rome on the Danube river and a capital of Roman Province which included the largest part of Serbia, north Macedonia and a part of North-East Bulgaria. Today this is a valuable archaeological sight and tourist destination that returns you to the era of ancient Rome. Seven objects are opened for the visitors with children friendly content:
• North Main gate of legion camps (Porta Pretoria)
• Roman terms •Mausoleum where roman Emperior Hostilian was buried, according to beleive
• Mamut park • Domvs Scientiarvm
• Craft center with furnaces for ceramic and bricks production
• Paleochristian memory
There is a taverna in the Archaeological park where visitors can get refreshments during the site visit, a souvenir shop with a wide range of gifts, books and educational games.
Archeological Park is opened during a whole year, every day except on January 1st
Summer working time: 9-19h (Monday to Sunday)
Winter working time: 9-16h (Monday to Sunday) Average visit duration: 2,5 hours
Adress: archeological Park Viminacium, 12208 Stari Kostolac bb, Serbia
Distance from Belgrade 95 km. By highway e-75, 35 km after separation for Pozarevac, you can go by your own transportation. Guided tours are in Serbian and English. Contact: +381 62 669013 +381 62 232209 [email protected] web: http://viminacium.org.rs/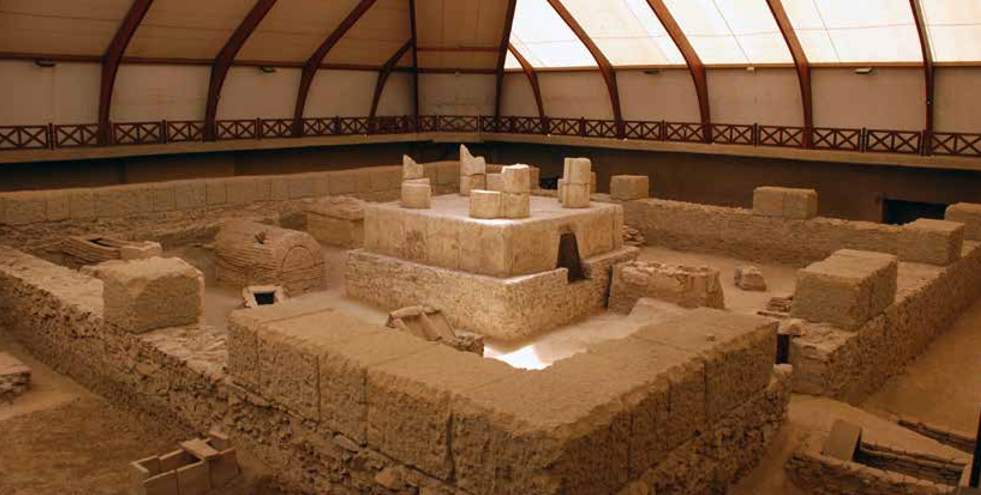 SALAŠ 137
Spend a day on a traditional farm in Vojvodina where time seems to have stopped. It is a unique experience and real getaway from the everyday stressful lifestyle. Salaš 137 is a place if you want to enjoy delicious homemade food and drinks in an authentic environment and local live music.
Salaš 137 offers:
• Riding school, recreative riding
• Horse-drawn carriage/sledge driving
• Playground for children
• Mini football, volleyball and badminton courts
• Pansion for dogs and horses
• Vine degustation Adress: Medjunarodni put, 21233 Cenej (Novi Sad), Serbia Distance from Belgrade 80km, it is possible to arrive to salaš by your own vehicle
Reservation is mandatory: +381 21 714 497 +381 21 714 501 +381 21 714 505
Map with instructions how to get here and detailed information can be found at: www.salas137.rs