Let's feel the Belgrade beat
---
Let's feel the Belgrade beat
Belgrade is the city where you can ALWAYS HAVE FUN, 24 hours per day, where life has a special rhythm and every step vibrates with a new and creative energy of youth. Meet local design, FEEL, TASTE AND EXPERIENCE BELGRADE LIKE A REAL BELGRADIAN!

DESIGN BELGRADE In the center of Belgrade there are many concept stores and galleries where you can get to know Serbian fashion and applied design and art, and bring home a unique souvenir or a gift from Belgrade. We recommend:
Beogradski izlog, Trg Republike 5 – Knez Mihailova 6 A unique place in the city with authentic souvenirs and gifts. T-shirts, cups, notes, maps, magnets, bags and many other lovely accessories created by artists and designers inspired by scents, tastes, colors and symbols of Belgrade. Belgrade window (Beogradski prozor) offers rich and diverse literature about Belgrade: monography, belletristic, historical works, calendars, also maps, guides etc. From Republic Square simply turn to the streets of Dorcol where you can visit:
Blatobran galery, Gospodar Jevremova 38 Creative center Blatobran is an open platform for artists and designers where you can find some brilliant ceramics and other artistic pieces.
Resort Design Store, Gospodar Jovanova 46
Domestic fashion design Klasa, Višnjićeva 2, Team of ten young fashion designers stands behind fashion brand Klasa. Continue further to the street of Kralja Petra:
P1 concept store, Kralja Petra 75, Concept store that gathers fashion designers from Belgrade.
Perfumery Sava, Kralja Petra 75, The oldest and the only Belgrade perfumery that still keeps the art of creating scents in the traditional way. Try perfumes Night of Belgrade for him and her. A tradition that is kept in this store for more than 60 years is that every visitor goes out of this store perfumed.
Concept 45 store, Kralja Petra 45, Modern home décor, fashion pieces and details created by designers from Belgrade specially for Koncept 45.0 store. Our recommendation for lunch and a quick break from sightseeing and shopping is the restaurant with a modern international cuisine Smokvica, Kralja Petra street 73. Going farther through the street of Kralja Petra to the Old town Leila books & records, Kralja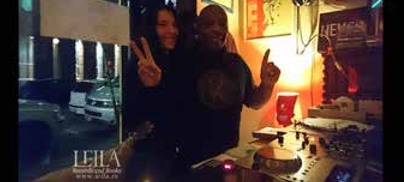 Petra 41, Leila is an antique curiosity music store selling gramophone vynil plates, books, artworks. Its a gallery and place for promotion of numerous cultural and art events. There is a cafe bar where you can relax and have a coffee or drink. Special offer only for City Break apartment's guests: 20% discount for drinks, and if you buy something in the store you will get cloth Leila bag as a present. Don`t forget to bring your voucher.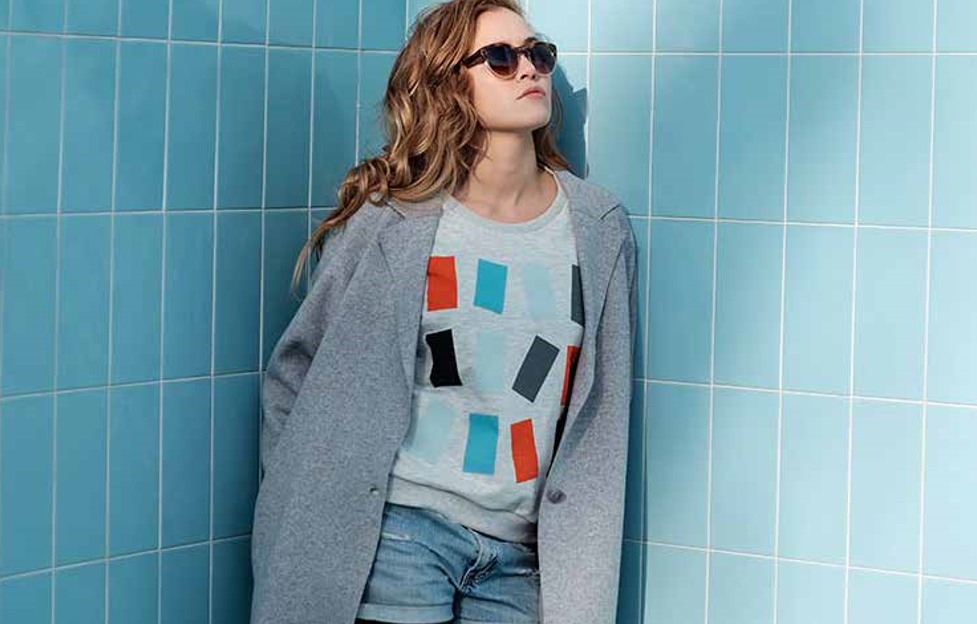 Continue the street of Kralja Petra and turn left to Gracanicka street Dechkotzar shop, Gračanička 16, Dechkotzar is a domestic brand of fashion and acessories, an excellent choice to find a gift from Belgrade. Do try handmade cookies in a nearby Mandarina cake shop, Gracanicka 16 or have an excellent coffee in Koffein, Cara Lazara 13. From Gracanicka street, you arrive to Kosancicev Venac in a matter of minutes Makadam concept store, Kosančićev venac 20, Here you can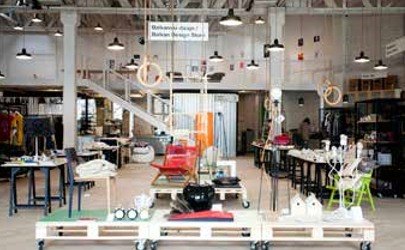 find in one place some of the best and most popular Serbian brands, from fashion and wine to cos metics and jewelry. A great place to relax over a coffee or glass of a good wine enjoying the tranquility of Kosancicev venac area. Now you should go down the Grand stairs or the ones near Branko bridge and go from Kosancicev Venac to Savamala.
Shamliza, Karađorđeva 11, A unique concept gallery and design studio of modern design with redesigned objects for the home. Gradstore – Kulturni Centar Grad, Braće Krsmanovića 4, Gradstore is a constant sale and exhibition setting in KC Grad. Besides extraordinary and unique jewelry there are designed fashion and home accessories.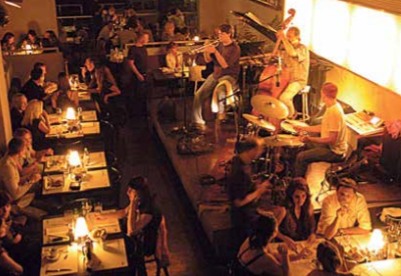 Mixer House, Karađorđeva 46, Mixer House is a reknown regional design center dedicated to the development of creative talents in the region. Besides a wide range of ongoing cultural activities – exhibitions, lectures, promotions, concerts, tribunes, workshops, festivals, theaters and education programs, created in cooperation with many different partners, a main part of Mikser Hous is the Shop of Balkan Design that gathers best regional designers and their work.
We suggest you to finish your Belgrade tour in one of many summer terraces in Beton Hall with a nice view to the river. Special offer only for City Break apartments guests: 5% discount on lunch and dinner in the restaurants Cantina de Frida and Sakura. Reservation mandatory. Please submit your discount voucher.
TASTE BELGRADE
Belgrade is famous for its delicious food and even better drinks. We are taking you through specialties of Belgrade: For a good start of the day Kofein, cafeteria at two locations: Cara Dusana 65 and Cara Lazara 13 Wide choice of different sorts of coffee, tea, healthy drinks with a selection of sandwiches and sweets to start a day. Bakery Šarlo, Dobracina 59 Pastry and bread made in a traditional way and without artificial additives. Tezga bar, Strahinjica bana 82 Great place with a delicious domestic kitchen, always fresh bread made in the restaurant, and a wide choice of local drinks. Special offer for the City Break Apartments: Tezga bar gives one domestic rakija free with every meal. Don`t forget to bring and show your voucher for a drink. Reservations mandatory.
RECOMMENDATIONS FOR THE LUNCH
Dijagonala 2.0 restaurant, Skreliceva 6 Dijagonala is one of the best restaurants in the city. It is located in the Vracar area near St. Sava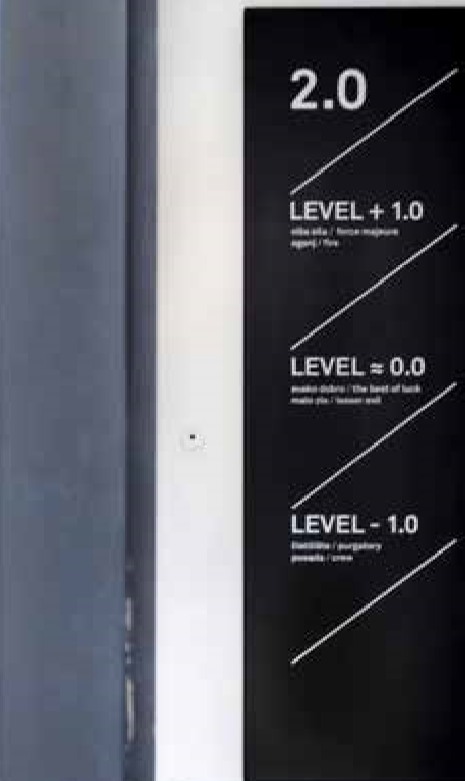 temple. The menu is a combination of modern and national kitchen and a choice of international specialties. Kebabs are a must when in Dijagonala. Reservation is mandatory +381 11 2449099
Vuk restaurant, Vuka Karadzica 12 One of the iconic food places in the city center, restaurant Vuk has a 13 years of tradition. Taste some of the Serbian traditional meals like gibanica, beef and sweets. The restaurant has a small and cozy summer garden. Reservation is mandatory by the phone: +381 11 2629 761
Manufaktura restaurant, Kralja Petra 13 This place is a collection of carefully chosen selection local dishes and delicacy. You can eat here and also purchase some of the local delicacies on offer that represent best of the Balkan kitchen. Take a photo under the colorful umbrella street just next to the restaurant. For reservations: +381 11 2180044
SWEET BREAKS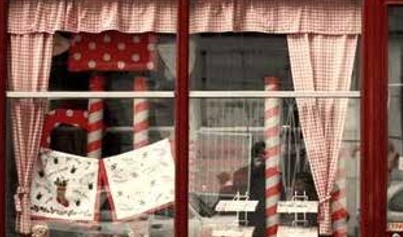 Sweet shop Zlata, Kralja Milana 56 One of the most famous pastry and sweet shops in Belgrade that has kept a traditional way of making sweets. Go for a "Mignon" one here, delicious. Sweet shop DJ, Svetozara Markovica 36 A sweet shop with more than 80 years long tradition. They are famous for their cream filled pastry. Candy shop Bosiljčić, Gavrila Principa 14 Another traditional family shop Bosiljčić is the last one in Belgrade that still produces candies using traditional recipes. Here you can find colorful "silk candies", special heart shaped sweets and some of the best Turkish delight. Crna Ovca ice cream shop, Kralja Petra 58 Modern ice cream shop with a wide selection of ice cream flavours. All handmade. Our warmest recommendation.
FOR THE MOST BEAUTIFUL ENDING OF THE DAY
Skadarlija, Skadarska Street Known as a "Monmartr of Belgrade", this is the street of bohemian and hedonists, that still holds many traditional restaurants with excellent food and live music. Our recommendation is the restaurant Dva Jelena in Skadarlija. Dva Jelena is one of the oldest and most visited "kafanas" in Belgrade. Also one of the bigest à la carte restaurant a symbol of tradition and Serbian national cuisine. Since 1832 when established, this restaurant proudly writes pages of the rich history of Belgrade as one of the most popular city kafanas that still gathers urban-spirit keepers, lovers of national cuisine and good wines from all around the world. Reservation is mandatory over the phone +38162350002 or online www.dvajelena.rs.
Papalada restaurant, Francuska 12 Mediterranean in Belgrade, Papalada is located in the heart of Belgrade. Take the opportunity to enjoy a delicious scents and tastes of its rich offer of specialties prepared by the best chefs. Always fresh fish, quality and rustic vines and a warm atmosphere, all are great reasons to end a day in Papalada. The restaurant has a beautiful garden ideal to escape the city crowd. Reservation is mandatory and should be done online, Special offer only for City Break apartment's guests: 10% percent for the bills up to 50 euros. For the bills over 50 euros, you can choose 10% discount or bottle of the wine as a gift.
DANCE BELGRADE

Belgrade is possibly most famous as the destination for best nightlife, it indeed offers unforgettable fun for everyone's taste. We recommend some of the best clubs for you to explore: Brankow Crnogorska 12 A trendy club where you can start your night enjoying cocktails and good atmosphere. It is located at the beginning of Branko's bridge on the Belgrade city side. Music: jazz, funky, house. Opened from Wednesdays to Saturdays from 21 to 04 h. Disco bar Mladost, Ludost Karađorđeva 44 Go to Karadjordjeva street to experience unforgettable nightlife in the great clubs like Mladost, Ludost (and there is a club Gadost for those who don`t want to go home just yet). Enjoy the sounds of Serbian most popular DJ`s. Music: techno, deep house and funky. Opened from Wednesdays to Saturdays from 22 to 04 h.
Dragstor Play, Savski kej bb Located at the Novi Beograd river bank Dragstor Play is one of the most popular places and you need reservation and dress code to get in there. Music: house, R`n`B`, techno and electro, and this club is opened during a whole year.
Ben Akiba Comedy Club & Bar, Braće Krsmanovića 6, For all stand up comedy and good cocktails lovers. Music and pleasant interior in a two floors club. Opened from Tuesdays to Thursdays, from 20 – 01h, and Fridays to Saturdays from 21 – 04, Sunday from 20 – 01 h.
Lasta gradski splav, Hercegovačka bb City floating club Lasta is located on the river bank near the Belgrade Fairgrounds. It is a place that connects elegant and sophisticated with a spirit of wild parties on the river. Music: DJ, electro, deep and disco house. Opened during summer months from 18 to 03 h
FOR JAZZ SOUND LOVERS WE RECOMMEND: Bobo bar, Braće Krsmanovića 8 Opened from Mondays to Thursdays from 17 to 01 h Čekaonica jazz club, Radnička 3 Opened from Thursdays to Saturdays from 19 to 03 h. Jazz Bašta, Male stepenice 1 Opened from Mondays to Thursdays from 17 to 01 h, Friday to Sunday from 12 to 02 h
NOVI SAD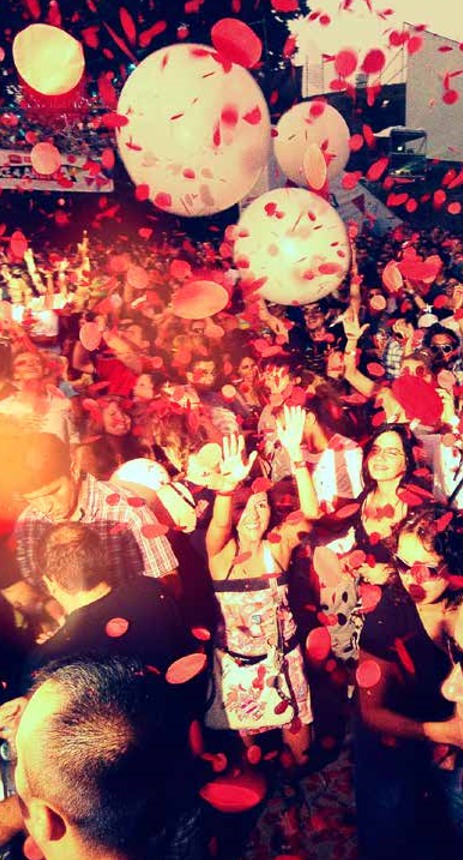 Novi Sad one of the largest and liveliest cities in Serbia is less than 1 hour of a comfortable drive from Belgrade. The two cities are connected by a highway. Novi Sad was shortlisted for the European Capital of Youth for 2018. Petrovaradin fortress, Dunavski park, a pedestrian zone in Zmaj Jovina street are just one of most popular places in Novi Sad. During summer days, Novi Sad is a host of the best European music festival the Exit festival.