Romantic Gateway
---
BELGRADE IS A CITY OF FENIX who is being REBORN over and over again and rises just like all the eternal loves do. Belgrade embraces with love the place where beauty Sava flows into the mighty Danube, from where they flow together forever. THE LEGEND SAYS that to LOVERS DANUBE IS ALWAYS BLUE, check it out!

NJOY WALKING THE BANKS OF THE SAVA AND DANUBE Go down to the river taking the Grand Stairs (Velike Stepenice) from Kosancicev venac to one of the oldest and most picturesque city districts Savamala and from Beton Hala take a walk on a promenade along the river towards the Kalemegdan and Lower Dorcol. Some of the restaurants in Beton Hala are ideal for lunch or a drink and for enjoying the sun and the river view.


Our recommendation is:
Restaurant Cantina de Frida. The menu of the restaurant Cantina de Frida is based on a number of offers, various colorful and tasty            dishes from Spain and the rest of the Mediterranean, the small plates (tapas), as well as the offer of large plates, with extended portions            perfect for sharing with friends.
Special offer only for City Break Apartments guests: 5% discount for lunch/dinner at the restaurant Cantina de Frida. Please call to book the table in advance and don't forget to bring your discount voucher with you!
You can return to the city center over the Kalemegdan or Tadeusa Koscuska Street from Dorcol quay.


 Duration: count between 2 and 4h for this walk, depending on retention.


 Special offer: you can combine this walk with our offer Tour with the camera through Belgrade. See www.fabrikafotografa.com or        page number 27 for information about this option.
GO BACK IN TIME WALKING THE ROMANTIC STREETS OF THE OLDEST DISTRICT OF BELGRADE DORCOL
You can continue your walk trough dreamy and picturesque streets of Dorcol. Climbing up the street Tadeusa Koscuska turn into the Kralja Petra Street. Kralja Petra is famous for many shops of local designers and craft shops, and we recommend to you Perfumery Sava, 75 Kralja Petra, the oldest and the only remaining Belgrade perfumery, which still cherishes the skill of creation of perfumes the way it used to do long time ago. Try perfumes Belgrade night for him and her, tradition that is cherished in this shop for more than 60 years is that every visitor comes out scented. Take a step back in time and continue walking the streets of Dorcol, some of the most beautiful Zmaja od Nocaja, Visnjićeva, Gospodar Jovanova, Gospodar Jevremova, Kneginje Ljubice, Strahinjica Bana.
Romantic Gateway
BELGRADE IS A CITY OF FENIX who is being REBORN over and over again and rises just like all the eternal loves do. Belgrade embraces with love the place where beauty Sava flows into the mighty Danube, from where they flow together forever. THE LEGEND SAYS that to LOVERS DANUBE IS ALWAYS BLUE, check it out!
IF YOU STAY 2 DAYS OR FOR THE WEEKEND
PST! TAKE HER TO THE STARS!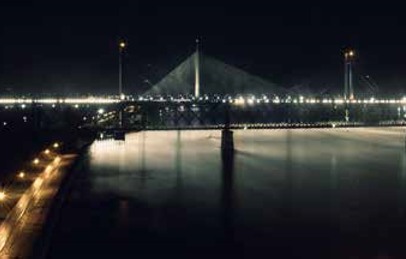 Every Friday and Saturday, when the weather is clear, telescopes are available to visitors for demonstration observation of celestial bodies. Night observations are accompanied by the comments of expert observers and staff, and the price of one night ticket is 300.00 dinars. On the terrace of the National Observatory there are also four panoramic telescopes for day observing of the city and the environment (unique place in Belgrade for telescopic sightseeing of the city).


 Working hours of the National Observatory Kalemegdan, Dizdareva Tower, Tuesday, Wednesday and Thursday from 9-16 h           Friday and Saturday from 14-22 h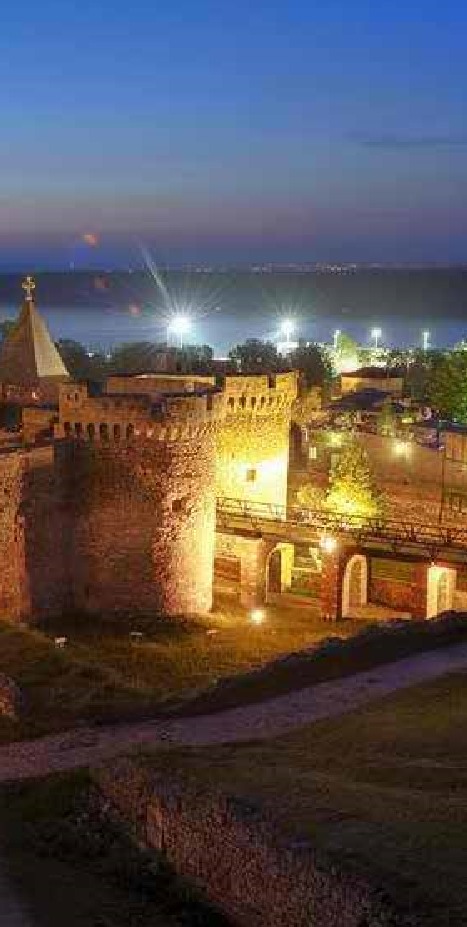 EXPERIENCE BELGRADE FROM THE RIVERS IN THE ROMANTIC BOAT RIDE IN THE EVENING.
More information and reservations www.donauships. com/krstarenje-dunavom During the boating season, from mid-April to the end of September, the ship Trajan has regular evening cruises "On Belgrade rivers" every Friday and Saturday departing at 18:00, during spring months and at 19:00 hours in summer months. During the cruise on the Danube and Sava you will see the surroundings of the hotel Yugoslavia with the most popular Belgrade splav (floating clubs) and nightlife. Cruise continues on the Danube towards Gardos – the most beautiful part of Zemun, where it continues downstream around Lido and the War Island towards Nebojsa tower and Pancevo bridge. From the Danube we are entering Sava river and we sail near the Kalemegdan, Kapetanija, under the Cathedral Church and bridges, next to the Belgrade Fair towards the Ada bridge, and from there back to splav (floating boat) Gabbiano, from where we started.


 Place of departure: floating restaurant "Gabbiano" Address: Dunavski kej bb, 11080 Zemun


 Time: Friday, Saturday and Sunday from 18h  Duration: 100 min


 Price: 600 dinars per person. Ticket price for children from 7 to 12 years is 300 dinars, and children under 7 years do not pay the           ticket. Two children accompanied by two adults – free of charge!


 Mandatory reservations and confirmation by telephone +38163 1995959 or +381 69 1995959 Donauships organizes sightseeing open     top bus.
HAVE A COFFEE WITH PRINCESS LJUBICA Princess Ljubica's Residence is one of the few surviving buildings from the period of the first reign of Prince Milos Obrenovic and represents a unique time machine of Belgrade of 19th century. Besides the walk through the residence and getting to know the way of life of the Serbian princess, you can enjoy a monodrama "A Coffee with Princess Ljubica" in Serbian language in two regular terms: Friday at 17h and Saturday at 11h. Besides the basic historical story and excellent local coffee and lokum, you will find out how Serbian princesses were dressing, how they kept a household, raised children, as well as the details of turbulent married life of Prince Milos Obrenovic and Princess Ljubica.


 Duration: 60 min, it is necessary to get there at least 10 minutes before the play. Number of seats limited to 35 people per session. The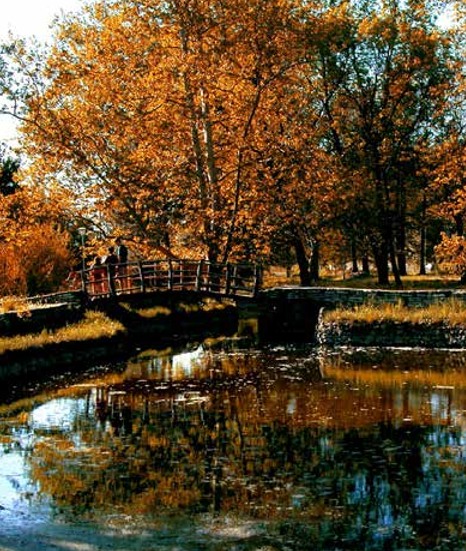 play is recommended for persons older than 10 years. The performance is in Serbian language. Not allowed simultaneous translation                 during the monodrama.


 Price: 400 RSD for a tour and for the play per person Tickets can be bought at the Princess Ljubica's Residence box office and the        Tourist Information Centre in Knez Mihailova No. 5, contact +381 11 26 35 622, +381 11 26 35 343 e-mail [email protected] The museum is open Tuesday, Wednesday and Friday 10-17h, Thursday 10-18h, Saturday 12-20h, Sunday 10-14h, Sunday – closed


  Contact of the museum: 011 263 82 64, 011 504 3283, [email protected]


 Our recommendation for breakfast and break: Supermarket Deli Topličin venac 19-21 or Koffein café Cara Lazara 13

DISCOVER ONE OF THE MOST BEAUTIFUL PARKS IN BELGRADE – A WALK IN TOPCIDER PARK
Topcider Park was the first public park in Belgrade and Serbia, and today is a protected monument of nature. Topcider park is one of the most beautiful green areas of the city, one of the favorite resorts of Belgrade and especially popular for newlyweds. You can reach Topcider Park from Slavija Square by tram number 3.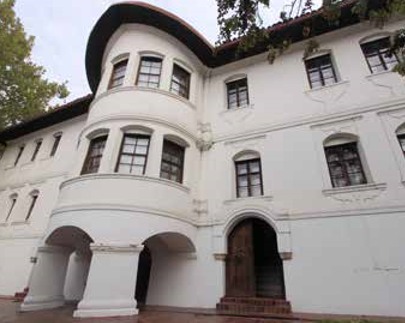 WHAT TO DO IN TOPCIDER PARK:
• During the summer months, you can drive around the old chariot drawn by horses.
• You can take photos under the big old plane tree, which is more than 170 years old and over 34 meters high. The plane tree is right in front of the museum Residence of Prince Milos.
• Visit the museum Residence of Prince Milos with the exhibition of Second Serbian Uprising, which was led by Milos Obrenovic against the Turks. The building itself was built in 1831, and it is a kind of monument of the 19th-century Serbian architecture.
• Dine at the restaurant Milosev Konak, which is located in the Topčider Park • This quiet oasis is ideal for walking, relaxing and enjoying nature.
TAKE A ROYAL WALK – TOUR OF THE ROYAL COMPLEX
Every weekend from April to October, with departures at 11h and 14h doors are open for the visitors of the complex of the White Palace in Dedinje. Tours are organized by Tourist Organization of Belgrade. All information and reservations can be obtained at Tourist Information Center in Knez Mihailova 5


 Tel: +381 11 2635 622; Fax: +381 11 2635 343 Contact: Ms Sanja Pavlovic
         Email: [email protected] Website: www. tob.co.rs,


 Duration 2h Tours are limited up to 50 people. Tours are guided by professional guides who will introduce you to the history, art and   culture of the complex. You will have the opportunity to visit the magnificent Royal Palace and White Palace and the royal chapel dedicated to the patron of the royal family St. Andrea.
GARDOŠ KULA U ZEMUNU
One of the most romantic places which offers a fantastic view of the entire Belgrade is Gardos tower in Zemun. There is an art gallery in the tower, with photos exhibition and a viewpoint, and during the summer, there is an open garden where you can enjoy your coffee and the view of the city and the rivers.


 Working hours of the tower: Friday Saturday Sunday 16-19h and for more information, see www.kulanagardosu.com/sr/obilazak_kule. After a visit to Gardos tower go down to the Danube walking by picturesque old streets of Zemun and stop by the restaurant Šaran which offers specialties of freshwater and sea fish. After lunch you can continue walking along the                 pier, which extends all the way to the confluence.

IF YOU ARE FOR THE FIRST TIME IN BELGRADE: Do not miss one of the most romantic sunsets at the confluence of the Sava and Danube …Danube viewed from the plateau at Belgrade's…
RECOMMENDATION OF RESTAURANTS AND BARS FOR THE EVENING
Radost – superb international cuisine and atmosphere guarantees completion of the most beautiful days in Belgrade Address: Karađorđeva 44, reservation required +38169 8300770
Papalada – excellent seafood and Mediterranean cuisine restaurant in the city center; Address: Francuska 12, reservations required +38166 8881881


 Special offer for City Break Apartments guests: 10% discount for the bill up to 50EUR For the bill over 50EUR: 10% discount or a bottle of house wine as a gift
Wine Art vinski bar – a great place to enjoy good wine and snacks


Address: Višnjićeva 7, reservations preferred +381 11 2625 237, +381 62 434 707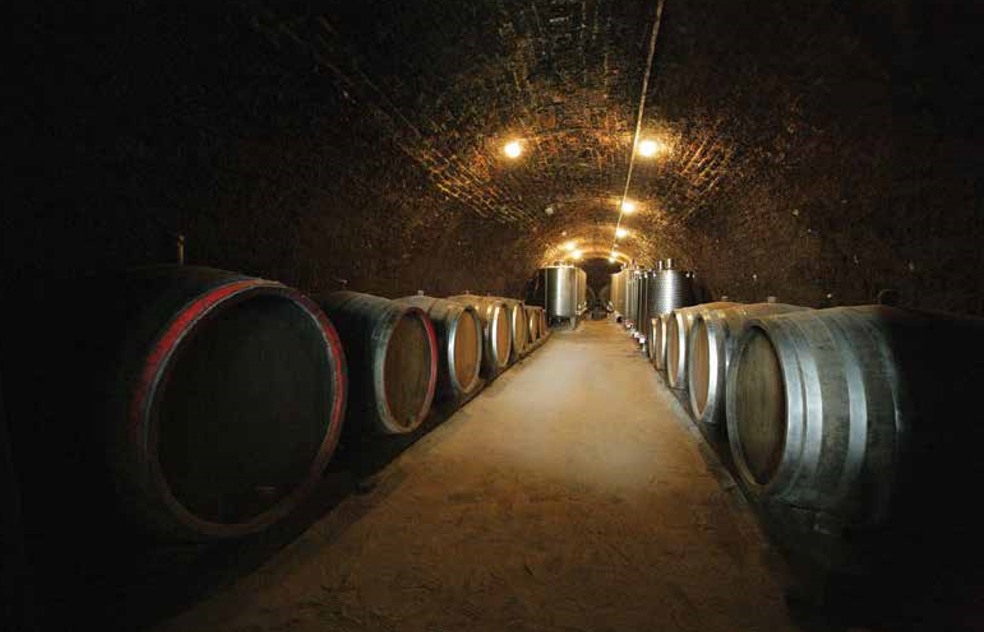 IF YOU ARE STAYING FOR MORE THAN 2 DAYS WE RECOMMEND A DAY VISIT OUTSIDE OF BELGRADE:
SREMSKI KARLOVCI 1 – 1,5h drive from Belgrade A magical place on Danube bank in the pedestal of Fruska Gora, near Novi Sad where everything looks like time just has stopped, it will return you to the magical 18th and 19th century. Rich in architecture and cultural heritage, Sremski Karlovci are hiding the secret of a unique to Serbian dessert Bermet vine that had been served at the European and imperial palaces, and even exported to the USA in the 19th century
What should you see in Sremski Karlovci:
• Patrijaršijski dvor – the most monumental building from the 19th century in Vojvodina, there is a treasury of Serbian Orthodox church.
• Saborna crkva built in 1762. is one of most beautiful examples of architecture from the 18th century in Vojvodina and the iconostasis that is considered as a masterpiece of Serbian baroque painting. • There is also the oldest Serbian gymnasium, established in 1791.
• "Četiri lava" (Four lions) fountain in the center of Karlovci. By the legend, everyone who drinks water from this fountain will one day return to Sremski Karlovci.


 • Visit viewpoint at the slope of Fruska Gora with a view to Sremski Karlovci where is the memorial grave one of the most known Serbian writers from the eraof romanticism, Branko Radicevic. His most beautiful song "Pevam danju, pevam noću" he dedicates to his true love Vilhelmina – Mima Karadzic, the wealthy daughter of Vuk Karadzic, who stayed unreachable for poor student Branko.
• Try Bermet and other sorts of a local vine in wineries in Sremski Karlovci. One of most known, Winery Kis dates from 1830.
If you are going to Sremski Karlovci across Fruska Gora, we recommend you visit many Fruska Gora monasteries. You can reach Sremski Karlovci by the highway going over Novi Sad or road over Fruska Gora.
4 PERA PROPERTY – RELAX AND ENJOY


 Beogradski put 274, Weekend zone Perlez


 Phone number +38160 5448044, reservation is mandatory, limited capacity.
Unique luxurious property near Belgrade is a real treasure for relaxation and outdoor bliss in complete privacy. It is spreading on 2 hectares located on regional road Belgrade-Zrenjanin in special nature reserve Stari Begej – Carksa Bara. You can enjoy in nature, horses, birds and during summer time in training and bathing in a swimming pool. Property is located 50 km north from Belgrade (65 km from international airport Nikola Tesla). 25km from property there are courts for golf and for the lovers of this sport.