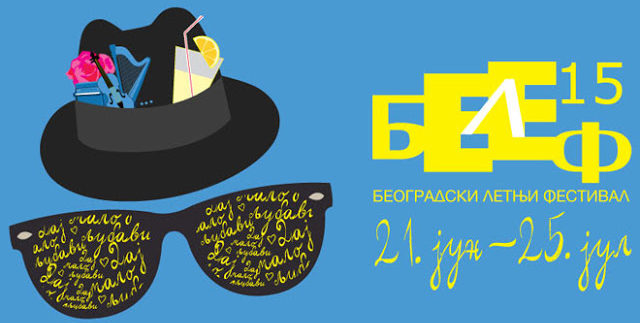 Don't Miss Belgrade Summer Festival (BELEF) 2015
Belgrade Summer Festival, known as BELEF has just started! Belef is annul manifestation that takes place in Belgrade from the 21st of June to the 25th of July on various locations.
Concerts and theater plays, dance and visual arts within BELEF program will be held in several city locations from the main stage in the yard of Captain Miša's Mansion, Kolarac, House of King Peter, Student Park, Republic Square, Knez Mihailova Street and Cultural Center Vuk Karadžić. Tickets can be purchased at the info center of Tourism Organization of Belgrade in Knez Mihailova. Price range from 200 to 500 dinars. For pleasent stay in Belgrade we suggest our company City Break Apartments.
This festival exists for almost two and a half decades. This year's edition of Belef will be interesting, diverse and dynamic with wide range of genres. A special features of Belef 2015 are different locations that will maintain programs – announced  director Milan Lazovic.
Don't miss theater play The Blues Brothers, directed by local actor Ivan Jevtović. The premier of this stage piece is scheduled for the 29th of June at the open-air stage of Mikser House – Miksalište.
Visual art exhibition – Transformers will be presented before the beginning of the BELEF festival as part of the Belef introduction program and it will be on display in the center of the city during entire summer. During the supporting program Belef Plus and supported by the Embassy of Israel in Belgrade, the audience will have the opportunity to see a theater play Our Class by the troupe Kemeri from Tel Aviv, directed by Hanan Snir.
On Tuesday, the 21st of July (at 20:30 h) in the yard of Captain Miša's Mansion percussion duo made of both young and talented Ksenija Komljenovic and  Miloš Branisavljević will perform within Multiversity Sessions program.
In case you need accommodation in Belgrade, our company offers cozy apartments in downtown. City Break operates very successful for many years and provides very affordable accommodation in Belgrade.