It's like Belgrade always blossoms in April (in every possible way), and suddenly a whole array of events opens up in front of you. All sorts of interesting events worthy of your visit. No matter if you are on a business trip, a short passing through or a full tourist visit, we would recommend putting some time aside for this, because it will definitely enrich your stay.
With the solemn fact that you have chosen one of the City Break Apartments, situated in the very center of the city, all these events are at the tip of your hand and it will be hard to resist and not to visit them!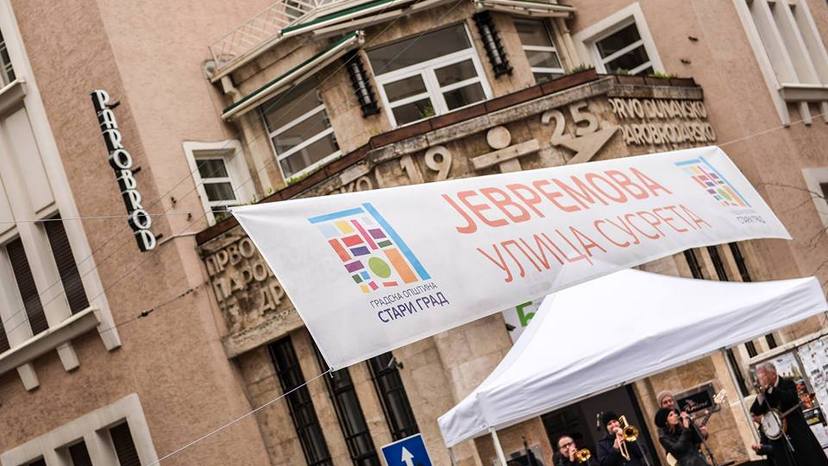 Jevremova street and Days of Belgrade
Each April, the city of Belgrade marks two nice and joyous events – first one celebrates humanity and the festive mood of Belgradians, while the other marks the city's birthday. Jevremova street meetings, which will be held on April 9 in Gospodar Jevremova street, are a real festival of joy, of good spirit and carnival atmosphere marking the Stari Grad Municipality feast – the Palm Sunday.
Second half of the month, from 16 until 19 of April, is booked for the celebration of our city's birthday! Four day celebration will be held at Kalemegdan this year. Visitors will be greeted with a rich program of concerts, exhibitions, and walking tours taking us to Belgrade from 150 years ago. As a part of this celebration, on April 30 Belgrade will celebrate the World Jazz Day by a concert on Republic Square.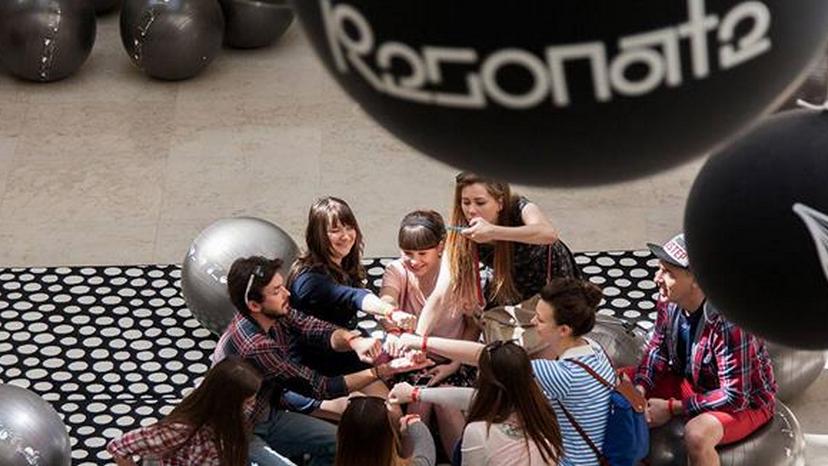 Resonate
April 19 -22
This festival represents a great platform for networking, exchange of ideas, education and for several years now it's been unavoidable event visited by young creative minds from all over the world. Excellent music program, exceptional lecturers and researchers of contemporary creative industry, divers audience, great fun… More than 50 lecturers, 20 performers, 16 workshops – those are only some fragments of program that should inspire you to come to Belgrade.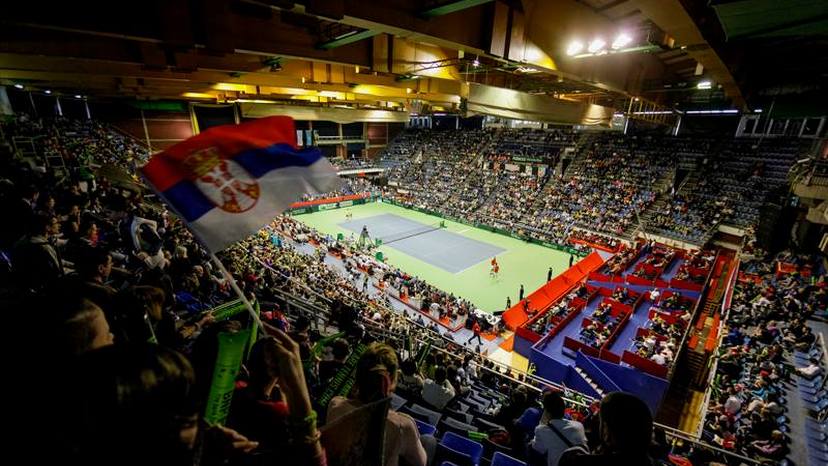 Davis Cup – Serbia vs. Spain
April 7 – 9
Pionir Sports Hall
Don't miss opportunity to see Novak Djokovic in action! A quarter-final matches of Davis Cup teams of Serbia and Spain, the only team competition in tennis, takes place in Belgrade. The winner of this tennis competition will go further to semi-finals and give them opportunity to fight for the 2017 Davis Cup title!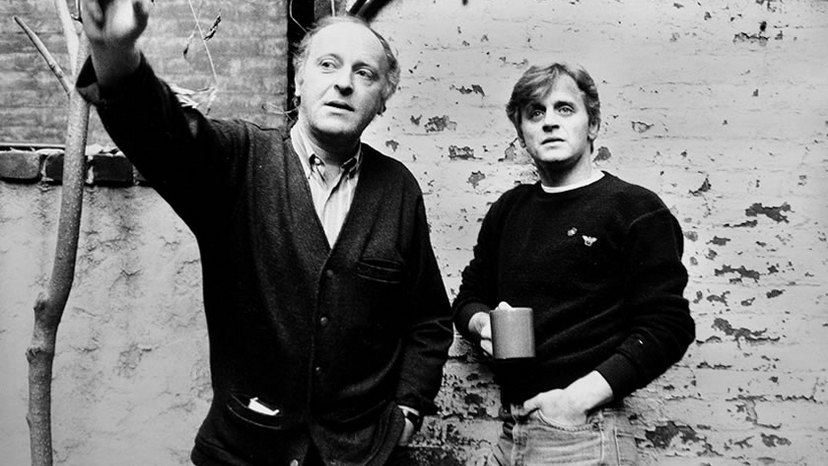 Mikhail Baryshnikov in Belgrade
April 23 – 25
Terazije Theater
The living legend of the world ballet scene, one of the artists who has marked the history of ballet and influenced generations of ballet dancers, Mikhail Baryshnikov is coming to Belgrade to present his play "Brodsky/Baryshnikov". This one-man show is based on the poems of Nobel laureate Joseph Brodsky, performed by Mikhail Baryshnikov. Conceived and directed by Alvis Hermanis, "Brodsky/Baryshnikov" is an emotional journey deep into the poet's visceral and complex compositions. Performed in Russian, Brodsky's mother tongue, Baryshnikov recites a selection of his long-time friend's poignant and eloquent works.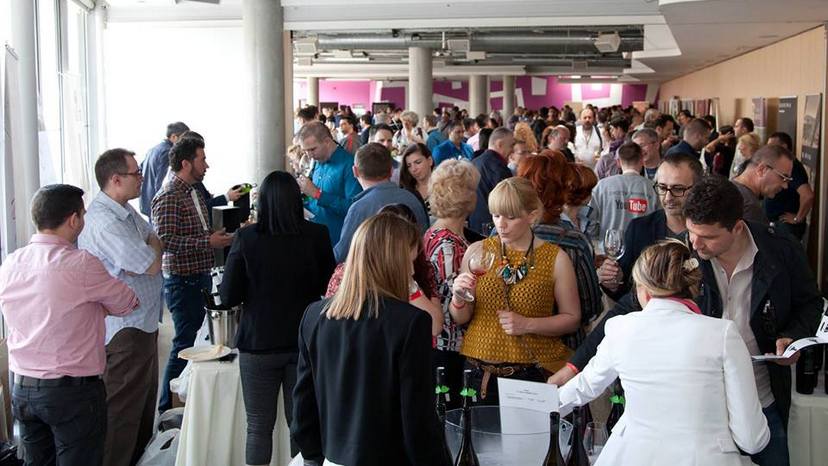 Wine Style
Zira Hotel
April 22, 14 – 22H
The 9th Wine Style Salon, held annually in Belgrade, gathers the best local and regional wineries. during this year's salon visitors will have the opportunity to meet with more than 40 exhibitors and taste more than 300 top wines from all over the world.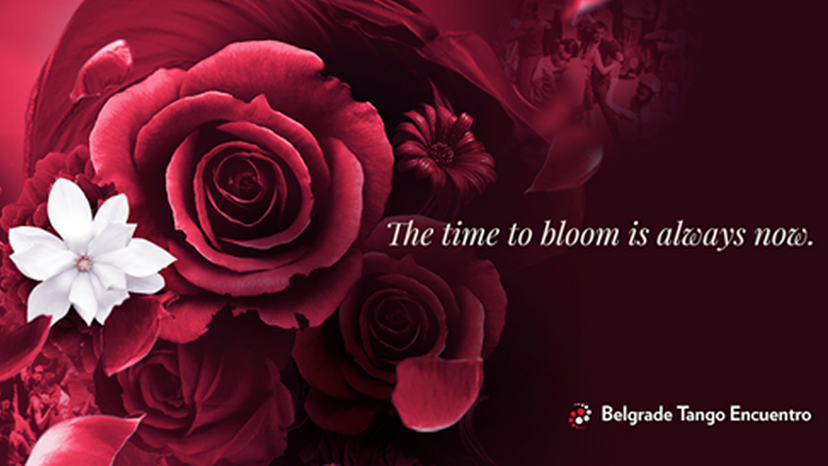 Belgrade Tango Natural
April 19 – 24
The 8th Belgrade Tango Natural, great festival of seductive tango, brings to Belgrade hundreds of tango enthusiasts and fans from all over the world. During festival you can attend a number of milongas, workshops, tango performances and other interesting events which will make you fall in love with tango even more…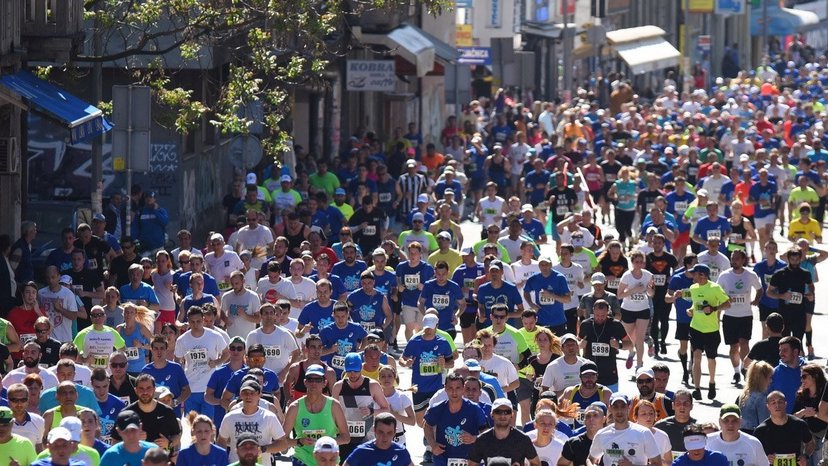 Belgrade Marathon
April 22
The jubilary 30th Belgrade Marathon will once again turn Belgrade into world capital of athletics. Each year it races 6000 runners from all over the world competing in half-marathon and marathon race, but also in Race of pleasure which is 5000m long. If you happen to be in Belgrade during the marathon, we suggest you joining in, whether as a participant or as a supporter. In any case, fun is guaranteed!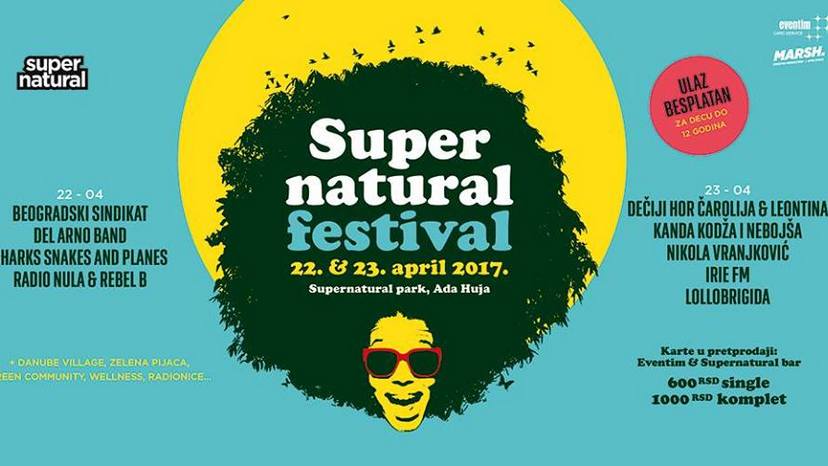 Supernatural Festival
April 22-23
For the first time a two day festival, Supernatural is held on the penultimate April weekend in the Ada Huja Supernatural park on the Danube. Festival celebrating Planet Earth Day is dedicated to the promotion of ecology, recycling, and the preservation of environment, as well as raising the awareness of inhabitants and visitors of Belgrade concerning the healthy environment. At the festival there will be a musical program, a market, workshops, and programs for children.